Job Definition and Tasks

As a bench chemist at Taros, you are responsible for the synthesis of organic or organometallic compounds. You independently care for the planning and implementation of standard synthetic procedures under the guidance of an experienced laboratory manager.

You support your team as a whole or participate independently in projects or subprojects which are coordinated by the group leader

You systematically produce results and routinely document them in an electronic journal

With the help of state-of-the-art laboratories, you perform technical tasks and develop innovative approaches to achieve defined goals within a project

You independently monitor and qualify equipment in the laboratory and conduct general laboratory activities.

You actively contribute to drawing up plans, reports and standard operating procedures (SOP) as well as Excel validations.
As a talented Research Chemist at Taros, you will be responsible for carrying out and coordinating the synthesis of organic or metal-organic compounds.

You will either work independently to lead group projects or be responsible for sections of projects in a team.

You are able to exhibit a high level of safety awareness and conduct safe lab operations.

You are able to apply your broad knowledge in solving standard chemistry problems without supervision.

You are open to guidance on sophisticated chemistry problems from a senior team member or supervisor.

You are a fast learner, technically proficient, think independently and exercise sound judgment related to your experience.

You are practiced in documenting your experiments and results in a lab journal.

You are accustomed to submitting detailed and regular reports about your Projects to your supervisor or team.

You are experienced in professionally presenting your scientific results and observations.

You have already participated and/or presented in scientific conferences and meetings.

You are competent in handling standard laboratory equipment and developing innovative approaches for achieving specific objectives within the project framework.

You can independently evaluate the merit of scientific techniques and procedures in solving problems based on your literature research.

You have excellent time-management skills to run parallel projects and meet deadlines.
Your Profile

After completing your master's degree in chemistry, you have gained experience in multistep linear synthesis including processing, separation and analysis (focus on organic synthesis.)

Experience in an organic chemistry laboratory.

Expertise with synthetic standard procedures (e.g. handling of Schlenk Line, extraction, distillation, crystallization, etc.)

The correct keeping of laboratory journals (electronic version).

Good technical knowledge in the handling of analytical equipment (e.g., HPLC-MS, uHPLC-MS, GC-MS, etc.).

Strong analytical mindset and a good ability to observe and comprehend.

You check your work for accuracy, completeness and correctness of the technical assessment.

Independent working, initiative and communication skills within a team are desirable.

Sound knowledge of spoken and written English and German.

Confident handling of MS Office is required (Chemstation is an advantage).

You complete your profile with flexibility, reliability, motivation and commitment.
Our offer

The position is initially limited to 1 year. For those with appropriate suitability, we will be aiming for permanent employment.
Working hours are divided into regularly alternating shifts in a two-week rhythm (Monday-Thursday from 07:30 to 16:00 and from 13:00 to 21:30 and Friday from 07:30 to 16:00 and from 11:00 to 19:30).
We offer a demanding, versatile position in a dynamic, expanding environment. If you want to actively participate in the further expansion of our Synthetic Chemistry division, we look forward to receiving your detailed application stating your salary expectations and the earliest possible starting date via email to application@taros.de.  For a complete application, please send employer and graduation certificates and, where applicable, a current transcript of grades from your studies to your cover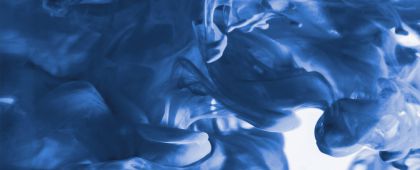 Looks interesting?
As a leading contract research organization in discovery chemistry and custom synthesis, Taros provides comprehensive solutions to meet our clients' needs from diverse branches and applications
Our experienced chemists practice a pragmatic culture and customer-centric approach in order to exceed project expectations, despite challenges, bridging very narrow timelines. They are trained to consider economic, safety and ecological boundaries and conditions laid out for all stages of the project, starting from the development of synthetic routes to…