Chemical Process Development
Process chemistry services from lab to pilot scale
Troubleshooting and chemical improvement of given techpacks and processes
Accompanying analytics (impurity identification, isolation and synthesis, impurities profile, etc.) and documentation
Consulting on the safety issues
Reaction calorimetry experiments
Research and development of synthetic routes suitable for large-scale use
Development of scalable, economically viable chemical processes for your production purposes and innovation challenges
Process optimization, parametrization and scale-up
Temperature studies, solubility profiling and crystallization analysis.
Technology transfer and full documentation, including process description, methods, etc.
Materials to be used in healthcare, electronics, dye, construction, cosmetics and for other specialized industrial applications
Feasibility studies, literature and patent research for your innovation agenda
Design of Experiment (DoE) approach
We are transforming your ideas into products – Serving the value chain from early discoveries and R&D chemistry in the laboratory to pilot scale for your application testing. Making advantage of their expertise in organic chemistry and taking a design of experiments (DoE) approach to chemical process development, our scientific teams in Germany and Asia will carry your custom synthesis from the milligram to the manufacturing scale, chasing for cost-effective, safe, efficient and ecological processes. Within process chemistry they are experienced in lab-pilot scale experimentation, data evaluation, modeling and process simulation, working hand in hand with the customer to fulfill technical and commercial requirements.
Our state-of-the-art lab equipment enables reliable access and monitoring as well as change of relevant reaction parameters. We can generate calorimetric information under both isothermal and non-isothermal conditions. Multi-parallell synthesis reactors with completely individually tempered and stirred reactor cells allow for relieable results in temperature studies, solubility profiling and determination, catalyst supported reactions, DoE, crystallization experiments and analysis.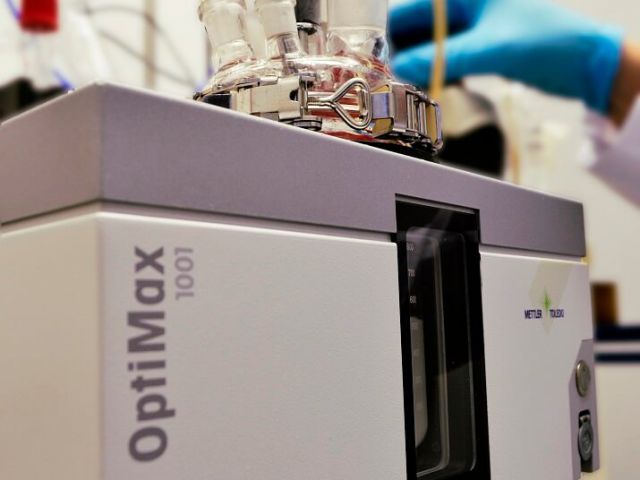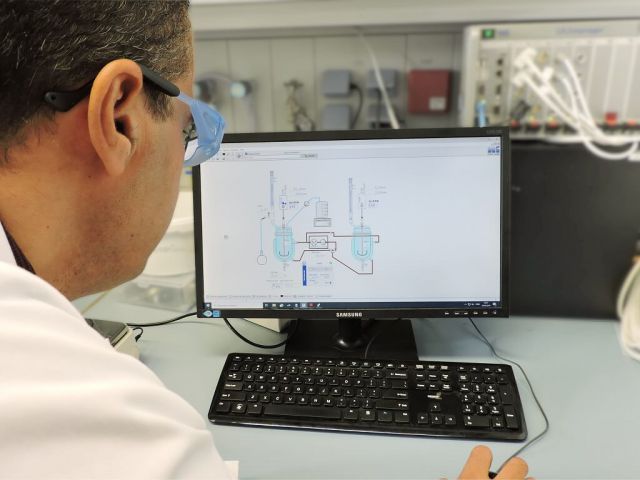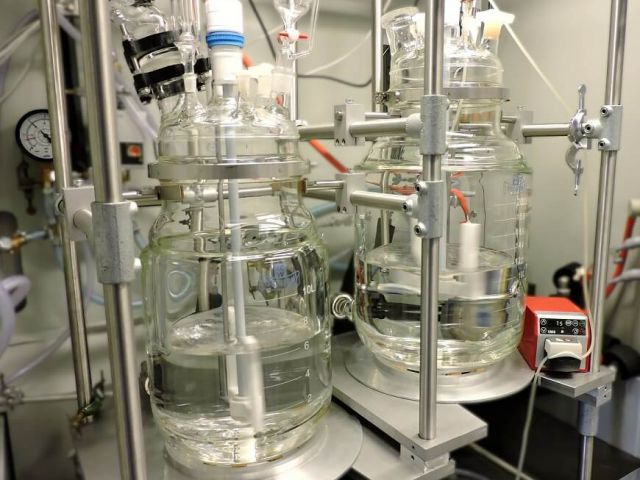 Why outsourcing chemical process development to Taros?
Whether you need a chemistry partner to support your agenda to optimize a key chemical process or you need to scale-up your project from lab to pilot scale – Taros is your partner of choice! Having a track record of 20 years in custom synthesis services we are proficient in scouting and optimization of synthetic routes. Besides increasing cost- and time-effectiveness of chemical processes, our customers face challenges like the reduction of by-products and negative impacts on the environment. When it comes to process chemistry, several parameters and determinants have to be considered.
However, many companies do not have the resources or capabilities to research and evaluate the advancement of synthesis technologies, relevant methods, IP restrictions, HSSE policies as well as necessary equipment. Hence many companies are impeded to independently advance their product development and innovation agenda. Since we operate our own multi pilot plant facilities in Asia, we are able to support you along the value chain to pilot production. Taros does not only take on optimization, parametrization and scale-up of synthetic routes. Indeed we follow a holistic consulting approach that enables our customers to take the right strategic decisions in order to meet their long-term goals like a higher supply independency or the development of a new product.
As a solution provider we follow a holistic consulting approach by taking advantage of our strong track record in synthetic chemistry R&D as well as our state of the art lab infrastructure including kilo-lab facilities.

Since our full service package includes all synthesis procedures, scientific reports and IP rights, we support our customers' supply independency for key raw materials and compounds which are not commercially available.

We elaborate, optimize and streamline synthetic routes in order to increase the cost- and time-effectiveness of our customers' processes and resources.

Applying cutting edge synthesis technologies, we maximise yields while lowering by-products and negative impacts by Health, Safety, Security and Environment (HSSE) parameters.

We are bridging the gap between basic research at lab scale and applied research at pilot scale for validation purposes or small scale custom manufacturing.

Additionally we operate our own multi pilot plant facilities in Asia for large-scale synthesis of cost sensitive compounds and a better access to hard-to-find chemicals.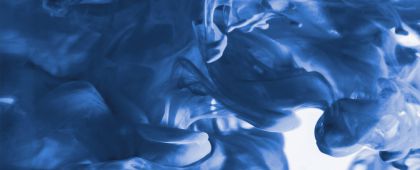 Looks interesting?
As a leading CRO in Europe, Taros provides comprehensive drug discovery chemistry services for large Pharma and Biotech corporations as well as for Research Institutes and Academia
Our experienced chemists practice a pragmatic culture and customer-centric approach in order to exceed project expectations and, despite challenges, bridge very narrow timelines. They are trained to consider economic, safety and ecological boundaries and conditions laid out for all stages of the project.