Custom peptide synthesis for cutting-edge life science 
Due to the rise of biologics in recent years, the industry has expanded the toolbox for drug discovery beyond traditional small molecules. Pharma and biotech companies have increasingly launched protein and peptide drugs on the market. We observe a trend towards peptide therapeutics as they provide a greater chemical diversity than any other class of biological molecules. Apart from its therapeutical application, peptide chemistry is essential for cutting-edge life science, e.g. studying proteins, their synthesis and specific functions.
Taros has a great expertise in custom peptide synthesis services of high quality. Peptides ranging from 3-20 amino acid residues on scales up to 1 gram mg while assuring high quality peptide synthesis standards even for complex or unusual sequences, choose Taros Chemicals! As we are not commissioned for the very simple and plain peptide synthesis projects, we do not work with automated peptide synthesizers. Our highly experienced chemists rather work on sophisticated chemistry challenges and customized peptides, e.g. with special modifications and labels. We perform peptide synthesis based on the specific customer needs and requirements, in solid phase as well as in solution phase, in parallel or as a single batch setup. Besides all common peptide modifications, labels and tags we strive for synthesis of more challenging peptides in particular.
Our custom peptide synthesis options typically include:
Unnatural and uncommon amino acids
Isotope labelled and

Fluorescent peptides
Biotinylated and tagged peptides
Long, cyclic or dimeric peptides
Different linkers, spacers and PEGs
Peptide pooling and compound library services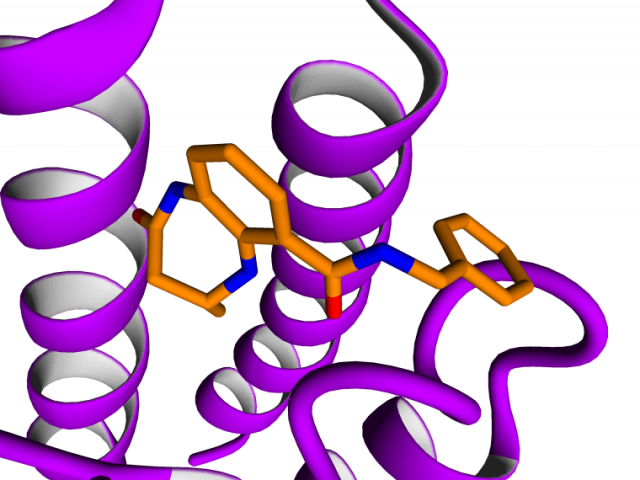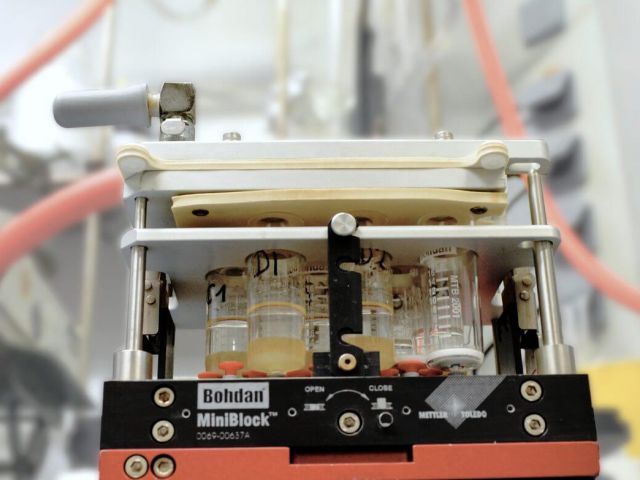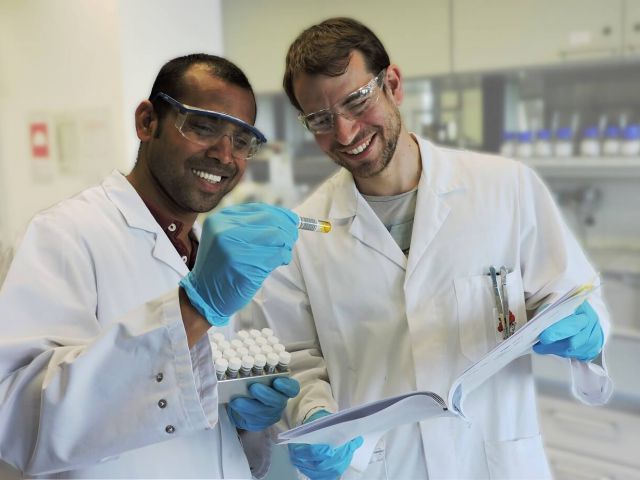 Peptide synthesis for research in life science, drug discovery & diagnostics
We offer synthesis services with high success rates and optimize the appropriate peptide synthesis method to suit your requested peptide! We manufacture tailored peptides on demand with our state of the art equipment, while paying close attention to high safety and environmental standards. Our skilled scientists are happy to provide you detailed customer support and aim to overcome all arising problems during your custom synthesis project. We can help you selecting the peptide specifications (e.g. purity and amount of the peptide, modifications, analytical options and the overall delivery formats) to fit your requests. Finding the right specifications for you, Taros provides peptides with high purity ( up to > 98%) and offer advice on how to solubilize the desired product best as well as help on deciding about the desired overall charge of the peptide to fit your application. Applications can range from basic research and fluorescent imaging to high performing dyes with low toxicity with specific modifications available. After each peptide synthesis service, we offer a routinely analysis of the product by LC-MS or HPLC to confirm the exact structure, identity and quality of the custom peptide. Taros also provides the design and production of tailored peptides with modifications, ranging from fluorescent labels, phosphorylation, glycosylation to biotinylation and much more. For detailed information on our custom chemical services please consider our Taros FAQ – here we highlight key issues for potential customers.