Taros Chemicals Update on Corona Virus Situation
During the whole COVID-19 crisis, Taros has been able to deliver all projects to our customers at expected level of quality.
Dortmund, November 2021 ++++
Dear Customers and Partners,
Due to ongoing situation with the spread of the Sars-CoV-2 ("Coronavirus") we want to share with you an update on how Taros Chemicals has managed both, the protection of our employees and partners' health and the uninterrupted continuation of our chemistry and discovery services to our clients.
In order to maintain our high quality service under the new conditions, we have adjusted our standard operating procedures as well as tightened our safety instructions accordingly for both, administrative and scientific lab staff.
Although SOPs, shift times and office hours needed to be redesigned in 2020, Taros Chemicals' teams kept fully committed to delivering to our customers all projects at expected level of quality and were able to meet expected delivery timelines. These values will keep on driving our teams through any challenges ahead of us!
For any additional information you'd be requesting relating to your current or future projects, please contact your Taros Key Account Manager for further assistance.
Again, Taros Chemicals would like to thank you for the excellent collaboration and trust that you have placed in our chemistry services since 1999.
With best wishes
Your Taros Chemicals Team
About Taros Chemicals
Taros is a privately owned discovery chemistry company, working with global pharmaceutical, biotech and chemical companies since 1999. Alongside our performance chemicals and material science division, Taros' drug discovery mission is to create drug candidates as potential new medicines. Taros has a strong scientific track record on many biomolecular targets in all main therapeutic areas and thereby adding considerable value to collaborations from target validation and hit identification to lead generation and optimization. Taros' core expertise ranges from custom synthesis and process development to modern medicinal and computational chemistry, as well as compound library design and production.
Taros was heading the chemistry efforts of the EUR 196 million funded European Lead Factory (2013-2018) and is currently heading its EUR 36.5 million funded continuation (2019-2022). Moreover, Taros is deeply engaged in other research alliances like the EUR 11 million funded Drug Discovery Hub Dortmund.
Press Contact:
Youri R. Mesmoudi, Executive Vice President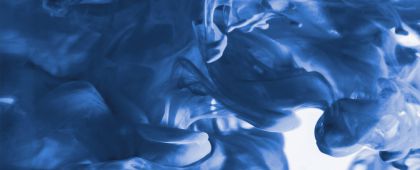 Looks interesting?
As a leading CRO in Europe, Taros provides comprehensive drug discovery chemistry services for large Pharma and Biotech corporations as well as for Research Institutes and Academia
Our experienced chemists practice a pragmatic culture and customer-centric approach in order to exceed project expectations and, despite challenges, bridge very narrow timelines. They are trained to consider economic, safety and ecological boundaries and conditions laid out for all stages of the project.