Taros Appoints Torsten Hoffmann as SVP Drug Discovery
Torsten Hoffmann as the new Senior Vice President Drug Discovery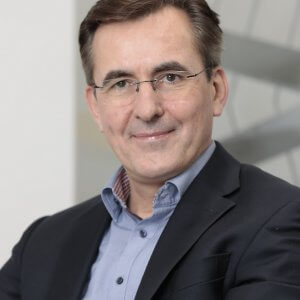 Dortmund, October 1, 2018 ++++
Taros Chemicals GmbH & Co. KG today announced the appointment of Dr. Torsten Hoffmann as Senior Vice President Drug Discovery, effective October 1st, 2018. In his role, Torsten will further strengthen and accelerate Taros' continued growth of its drug discovery business.
With more than 20 years of international R&D leadership experience, Torsten is an expert in the field of Drug Discovery. For the past 5 years he has served as Chief Operating Officer and Chief Scientific Officer at Silence Therapeutics Plc, as Chief Scientific Officer and Managing Director at Proteros biostructures GmbH, and prior to that as Chief Scientific Officer and Executive Vice President at Zealand Pharma A/S. During this tenure and under his leadership, he has been instrumental in building and growing the proprietary R&D portfolios of these biotech companies with the most advanced assets now being developed in clinical phase 3 trials.
Torsten started his career at Roche where he spent 16 years in various roles with increasing responsibility including Site Head of Medicinal Chemistry in Basel, and Head of the Global Roche Postdoc Fellowship Program. Under his leadership, his group created 52 new chemical lead series and more than 25 NCEs entered clinical trials as potential Roche medicines. Moreover, he is the lead inventor of the anti-emetic medicine Netupitant, discovered at Roche and approved by the FDA as Akynzeo© in 2014.
Commenting on the appointment, Dr. Dimitrios Tzalis, Founder & CEO said:
"We are very delighted that Torsten has joined Taros at this pivotal time for the company. As we continue to develop our drug discovery business, Torsten will add extensive industrial sector experience as well as an outstanding track record in medicinal chemistry and drug discovery collaborations. I am confident this will not only boost our own efforts, indeed the whole Drug Discovery Hub in Dortmund will benefit from his experience. I am very much looking forward to collaborating with Torsten as he will participate in shaping the future of Taros regarding integrated drug discovery and proprietary technologies."
Dr. Torsten Hoffmann added:
"These are exciting times for Taros currently providing expertise and tangible results to its partners through drug discovery campaigns in various therapeutic areas. In addition, building on the enormous potential, created during the EUR 196 million funded European Lead Factory (ELF), will be an excellent opportunity to further accelerate Taros' expansion into Drug Discovery. It will be my great pleasure working with this enthusiastic team in Dortmund as well as connecting to the inspiring network of highly talented scientists within the entire Drug Discovery cluster."
About Taros Chemicals
Taros is a privately owned discovery chemistry company, working with global pharmaceutical, biotech and chemical companies since 1999. Alongside our performance chemicals and material science division, Taros' drug discovery mission is to create drug candidates as potential new medicines. Taros has a strong scientific track record on many biomolecular targets in all main therapeutic areas and thereby adding considerable value to collaborations from target validation and hit identification to lead generation and optimization. Taros' core expertise ranges from custom synthesis and process development to modern medicinal and computational chemistry, as well as compound library design and production.
Taros was heading the chemistry efforts of the EUR 196 million funded European Lead Factory (2013-2018) and is currently heading its EUR 36.5 million funded continuation (2019-2022). Moreover, Taros is deeply engaged in other research alliances like the EUR 11 million funded Drug Discovery Hub Dortmund.
Press Contact:
Youri R. Mesmoudi, Executive Vice President, e-mail: innovation |at| taros.de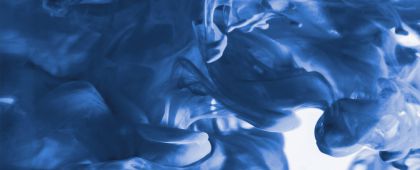 Looks interesting?
As a leading CRO in Europe, Taros provides comprehensive drug discovery chemistry services for large Pharma and Biotech corporations as well as for Research Institutes and Academia
Our experienced chemists practice a pragmatic culture and customer-centric approach in order to exceed project expectations and, despite challenges, bridge very narrow timelines. They are trained to consider economic, safety and ecological boundaries and conditions laid out for all stages of the project.