Taros and Welab Announce Strategic Partnership
The combination of Taros' small molecule contract research and manufacturing capabilities with Welab's longstanding expertise with drug discovery projects in a cutting-edge R&D environment will support clients in getting their end-to-end discovery and development programs delivered.
DORTMUND, Germany and BARCELONA, Spain, April 12, 2023  ++++
Taros Chemicals, a leading German small molecule contract research organization, and Welab Barcelona, Spain's largest drug discovery and development center, today announced a strategic partnership to provide clients with integrated drug discovery and development services spanning from hit generation to pre-clinical development.
Through this unique partnership, global pharmaceutical and biotech companies will now take advantage of a one-stop-shop access to Taros' synthetic and medicinal chemistry expertise covering hit identification, hit to lead and lead optimization as well as drug design and molecular modelling services while seamlessly taking advantage of Welab's outstanding R&D platform providing in-vitro and in-vivo pharmacology, DMPK, and toxicology services. The partnership will also offer an extensive combined library of more than 115,000 drug like compounds and address specific modalities like peptides and oligonucleotides chemistry. Its operational base will comprise a 5,000 sqm state of the art chemistry and certified biology lab infrastructures in addition to a 500 sqm animal lab facility.
Dr. Dimitrios Tzalis, CEO at Taros Chemicals comments: "Many of our customers have kept asking our drug discovery experts for genuine native integrated biology services. Establishing this partnership with our Spanish colleagues will now close this gap and provide our clients with an end-to-end portfolio along the execution of their pre-clinical development programs."
Welab's CSO, Dr. Jose Miguel Vela adds: "Our goal is to build a bridge between the idea and the patient, boosting the creation of next generation of tomorrow's medicines. This strategic partnership, with a highly reputed organization such as Taros Chemicals, will power us in dealing with the great challenges faced by biomedical research, to bring forward new therapeutics for unmet needs."
About Taros Chemicals
Taros is a privately owned discovery chemistry company, working with global pharmaceutical, biotech and chemical companies since 1999. Alongside our performance chemicals and material science division, Taros' drug discovery mission is to create drug candidates as potential new medicines. Taros has a strong scientific track record on many biomolecular targets in all main therapeutic areas and thereby adding considerable value to collaborations from target validation and hit identification to lead generation and optimization. Taros' core expertise ranges from custom synthesis and process development to modern medicinal and computational chemistry, as well as compound library design and production. Taros was heading the chemistry efforts of the EUR 196 million funded European Lead Factory (2013-2018) and is currently heading its EUR 36.5 million funded continuation (2019-2022). Moreover, Taros is deeply engaged in other research alliances like the EUR 11 million funded Drug Discovery Hub Dortmund.
Press Contact:
Youri R. Mesmoudi, Executive Vice President,
Contact form
About Welab Barcelona
Welab is formed by experienced scientists with cutting-edge equipment and technologies, and a proven track record across the entire drug discovery and development cycle, successfully translating new discoveries into medicines. Welab's R&D site, located in Barcelona, was the former R&D site of a mid-size Spanish pharmaceutical company, and it is the largest integrated Drug Discovery Center in Spain, and provides Pharma R&D services and scientific solutions. For more information, visit www.welabbarcelona.com
Press Contact:
Xavier Codony Soler, PhD
Contact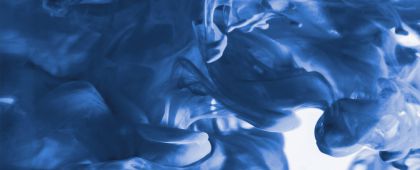 Looks interesting?
As a leading contract research organization in discovery chemistry and custom synthesis, Taros provides comprehensive solutions to meet our clients' needs from diverse branches and applications
Our experienced chemists practice a pragmatic culture and customer-centric approach in order to exceed project expectations and, despite challenges, bridge very narrow timelines. They are trained to consider economic, safety and ecological boundaries and conditions laid out for all stages of the project.