Organ- and Tissue-on-a-Chip & Organoids Europe 2020
About the event: About the event: Organ- and Tissue-on-a-Chip & Organoids Europe
POSTPONED to 09-10 Sept 2020 in Rotterdam, NETHERLANDS
SelectBIO Organ-on-a-Chip, Tissue-on-a-Chip & Organoids Europe 2020 focuses on an important and expanding field wherein cells are being assembled using Microfluidics and Lab-on-a-Chip technologies in a functionally-relevant manner. These clusters of "assembled cells" have functional significance and can mimic in vivo organ structure.
Liver cells assembled on-board chips in a physiologically-relevant architecture using microfluidics can, for instance, be utilized for toxicity screening and the ability to assemble organ fragments ex vivo can provide an exquisite means to reconstruct biological processes (both physiological and pathological) "in a dish" or "on a chip." A number of chips such Lung-on-a-Chip, Brain-on-a-Chip, Gut-on-a-Chip, Marrow-on-a-Chip, Bone-on-a-Chip, Nerve-on-a-Chip amongst others have been built and will be presented and explored at this conference. We will also focus on "disease-on-a-chip", cancer-on-a-chip, immune system-on-a-chip.
Due to the Overlap of this Topic with Microfluidics and Lab-on-a-Chip technologies, the co-located concurrent parallel conference track focus on these topics thereby offering complete coverage of these related fields to the conference delegates.
The Conference Tracks are Co-Located and Concurrent and Delegates can Participate, Mix-and-Match Presentations and Network Extensively with their Colleagues from all Conference Tracks:
Lab-on-a-Chip and Microfluidics Europe 2020
Organ-on-a-Chip, Tissue-on-a-Chip & Organoids Europe 2020
Point-of-Care, Biosensors & Mobile Diagnostics Europe 2020
Taros' participants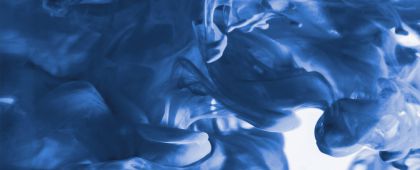 Looks interesting?
As a leading CRO in Europe, Taros provides comprehensive drug discovery chemistry services for large Pharma and Biotech corporations as well as for Research Institutes and Academia
Our experienced chemists practice a pragmatic culture and customer-centric approach in order to exceed project expectations and, despite challenges, bridge very narrow timelines. They are trained to consider economic, safety and ecological boundaries and conditions laid out for all stages of the project.