Life Sciences EFRE NRW Consortium
New Cardio Patch – A Promising Approach for Cardiac Insufficiency
Dortmund, September 2020 ++++
Cardiovascular diseases are still one of the most frequent causes of death. Since the heart muscle cannot regenerate itself, the tissue is usually remodeled leading to impaired heart function in the long term. Many patients who have survived a heart attack suffer from cardiac insufficiency years later. One possible solution: a patch made of heart muscle cells. Taros Chemicals is collaborating with researchers from the University Hospital of Cologne and the University of Cologne, the Fraunhofer Institute ILT and the companies LightFab and Miltenyi Biotec on a new strategy to solve the biggest remaining problem: the missing blood vessels within artificial tissues.
There are a variety of underlying causes: in addition to acute heart attacks, creeping damage to the heart muscle is common. Among other things, chronic high blood pressure leads to permanent overloading of the heart muscle, which often goes unnoticed for too long. The muscle tissue reacts by pathological enlargement of the heart muscle cells and excessive deposition of collagens. These connective tissue proteins give the healthy heart muscle its stability, but in excess lead to stiffened tissue damaging the heart.
"At the beginning of the disease, these adjustments are useful to improve the strength and stability of the heart muscle. With increasing duration, however, a chronic disease sets in, the oxygen supply to the heart muscle cells decreases and the excess matrix proteins disrupt the electrical coupling between the heart muscle cells," explains Priv.-Doz. Dr. Kurt Pfannkuche from the Institute of Neurophysiology and the Department for Pediatric Cardiology at the University Hospital of Cologne.
Advanced stages manifest in life-threatening cardiac dysrhythmia and heart failure. In some cases, only a heart transplant can secure the survival of the patient.
For years, researchers have been working intensively to find a solution to this problem. One approach is "tissue engineering", in which tissue is artificially produced to replace or support diseased tissue. One possibility for the development of therapies could be to produce artificial heart tissue in the laboratory and thus strengthen and relieve the diseased heart muscle. These approaches are being widely pursued, but suffer from a supply through blood vessels so far.
"Without blood supply, artificial heart muscle tissue can only reach a thickness of about 0.15 mm in the laboratory without a critical decrease in the oxygen supply inside the artificial tissue. A solution can only be provided by an artificially produced blood vessel system which is a key obstacle and an enormous challenge," comments Dr. Kurt Pfannkuche. This is where the Leitmarkt NRW consortium "Vascularized, bioartificial heart muscle from induced pluripotent stem cells" comes in.
Together with the research group led by Professor Dr. Annette Schmidt from the Department of Chemistry at the University of Cologne, the Fraunhofer Institute for Laser Technology ILT in Aachen and the corporate partners LightFab GmbH in Aachen and Miltenyi Biotech GmbH from Bergisch Gladbach, the research group of PD Dr. Kurt Pfannkuche and Taros Chemicals GmbH & Co. KG have developed a strategy to generate an artificial and finely branched network of blood vessels. The project combines innovative approaches in polymer chemistry and photochemistry with "cutting edge" laser technologies and stem cell technologies.
About Taros Chemicals
Taros is a privately owned discovery chemistry company, working with global pharmaceutical, biotech and chemical companies since 1999. Alongside our performance chemicals and material science division, Taros' drug discovery mission is to create drug candidates as potential new medicines. Taros has a strong scientific track record on many biomolecular targets in all main therapeutic areas and thereby adding considerable value to collaborations from target validation and hit identification to lead generation and optimization. Taros' core expertise ranges from custom synthesis and process development to modern medicinal and computational chemistry, as well as compound library design and production.
Taros was heading the chemistry efforts of the EUR 196 million funded European Lead Factory (2013-2018) and is currently heading its EUR 36.5 million funded continuation (2019-2022). Moreover, Taros is deeply engaged in other research alliances like the EUR 11 million funded Drug Discovery Hub Dortmund.
Press Contact:
Youri R. Mesmoudi, Executive Vice President,
Contact form
Acknowledgement of support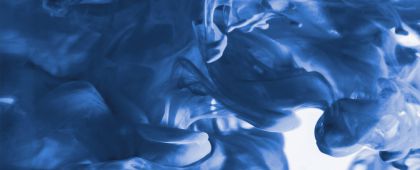 Looks interesting?
As a leading CRO in Europe, Taros provides comprehensive drug discovery chemistry services for large Pharma and Biotech corporations as well as for Research Institutes and Academia
Our experienced chemists practice a pragmatic culture and customer-centric approach in order to exceed project expectations and, despite challenges, bridge very narrow timelines. They are trained to consider economic, safety and ecological boundaries and conditions laid out for all stages of the project.