IMI European Lead Factory — democratizing access to high-throughput screening
Philip S. Jones , Sylviane Boucharens , Stuart P. McElroy , Angus Morrison , Saman Honarnejad , Stan van Boeckel , Helma van den Hurk , Daniel Basting , Jörg Hüser , Stefan Jaroch , Eckhard Ottow , Jorg Benningshof , Rutger H. A. Folmer , Frank Leemhuis , Patricia M. Kramer-Verhulst , Vera J. M. Nies , Kristina M. Orrling , Ton Rijnders , Claudia Pfander , Ola Engkvist , Garry Pairaudeau , Peter B. Simpson , Jean-Yves Ortholand , Didier Roche , Alexander Dömling , Sven M. Kühnert , Peter W. M. Roevens , Herman van Vlijmen , Eva J. A. van Wanrooij , Christophe Verbruggen , Peter Nussbaumer , Huib Ovaa , Mario van der Stelt , Klaus Baek Simonsen , Lena Tagmose , Herbert Waldmann , James Duffy , Dirk Finsinger , Mirek Jurzak , Nicola A. Burgess-Brown , Wen H. Lee , Floris P. J. T. Rutjes , Hubert Haag , Christopher Kallus , Hartmut Mors , Thierry Dorval , Brigitte Lesur , Fernando Ramon Olayo , Daniel Hamza , Geraint Jones , Christopher Pearce , Alexander Piechot , Dimitrios Tzalis , Mads H. Clausen , Jeremy Davis , Daphné Derouane , Céline Vermeiren , Markus Kaiser , Robert A. Stockman , Denise V. Barrault , Jason R. Swedlow , Adam S. Nelson , Romano V. A. Orru , Eelco Ruijter , Steven P. van Helden , Volkhart M. Li , Ton Vries & Jon S. B. de Vlieger
Nat Rev Drug Discov, 2021, ISSN 1474-1784
Abstract:
The European Lead Factory combines assets and experience from major pharma with innovation and agility of academia and SMEs in a collaborative platform to expand access to high-throughput screening. With many successes heading towards the clinic, the organization is broadening its approach to screening and partnering.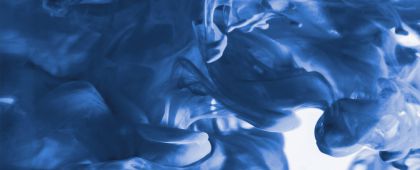 Looks interesting?
As a leading contract research organization in discovery chemistry and custom synthesis, Taros provides comprehensive solutions to meet our clients' needs from diverse branches and applications
Our experienced chemists practice a pragmatic culture and customer-centric approach in order to exceed project expectations and, despite challenges, bridge very narrow timelines. They are trained to consider economic, safety and ecological boundaries and conditions laid out for all stages of the project.