Dual²PET Research Project
Dual²PET – Development of PET ligands to demonstrate the duality of the mechanisms of action of new analgesics
Dortmund, November 2020 ++++
Approximately 20% of all Europeans suffer from chronic, long-lasting or recurring pain, and 60% of these patients cannot be adequately treated with currently available medications. This situation causes enormous suffering to both the patients and their families. Due to the different disease processes (pathomechanisms) underlying the different forms of pain, chronic neuropathic pain cannot be adequately treated today. Innovative drugs with more than one mode of action, which can target more than one structure in the human body, so-called "multiple ligands", could potentially achieve better efficacy in different chronic pain indications. A consortium comprising Grünenthal, Taros Chemicals and three research groups from the Institute for Neurosciences and Medicine (INM) of the Research Centre Jülich employed positron emission tomography (PET) as imaging method to investigate the interaction of a single drug with two specific targets.
Improved therapies for chronic pain will require highly innovative approaches which preferentially allow more than one pathological mechanism to be influenced beneficially and simultaneously. Drugs which have more than one mechanism of action interact with more than one pharmacological target ("multiple ligands"). However, identifying such ligands is extremely difficult, and their transfer from preclinical research to clinical practice has been unsuccessful. It is rarely possible to prove with certainty that an active substance actually modulates the target structures in both animals and humans at the same time.
The overall objective of the Dual²PET consortium was to develop a novel method that uses positron emission tomography to characterise a newly developed substance early and comprehensively (in vivo) and to demonstrate the efficacy of a single pharmaceutical on two specific target structures. For this purpose, the low-molecular substance GRT-X synthesised by Grünenthal was used, which has a dual mechanism of action and activates both the mitochondrial transport protein TSPO and the voltage-dependent potassium channel Kv7.2/3. The Dual²PET consortium was able to achieve the following goals:
A robust radiolabelling procedure for GRT-X, including successful elaboration of the radiosynthesis of the dual Kv7.2/3 + TSPO activator and metabolite syntheses.
The binding of GRT-X to its target protein was successfully replicated in molecular dynamics simulations and the characterisation of GRT-X with respect to its binding properties, distribution, pharmacodynamics and kinetics as well as its metabolism via PET in vivo was successfully established in an animal model.
Additionally, promising innovative Kv7.2/3+TSPO hits in silico were identified during the project and evaluation of their biological properties started.
Taros Chemicals is specialized in chemical design and custom synthesis and focused on the syntheses of the GRT-X precursors suitable for final PET labelling, the syntheses of GRT-X metabolites and a small library of compounds to build up specific PET ligands.
Overall, the benefit of the PET method could be shown in the context of an early and comprehensive evaluation of a dual-effect pharmaceutical in the sense of a proof of concept.
The PET technology allows the early selection of active ingredients, accelerates their translation from preclinical to clinical use and reduces their development risk. In the long term, the use of PET technology in the lead optimisation phase improves the drug development process and is accompanied by a reduction in the number of animal experiments required. It can therefore be assumed that this technology will contribute strengthening NRW as a business location.
The Dual²PET research project was one of the applications considered worthy of funding in the lead market competition "LifeSciences.NRW". The project was managed by Grünenthal and carried out in cooperation with the Institute for Neurosciences and Medicine (INM) of the Research Centre Jülich which itself involved the three institutes "Molecular Organisation of the Brain" (INM-2), "Nuclear Chemistry" (INM-5) and "Computational Biomedicine" (INM-9/IAS-5).
About Taros Chemicals
Taros is a privately owned discovery chemistry company, working with global pharmaceutical, biotech and chemical companies since 1999. Alongside our performance chemicals and material science division, Taros' drug discovery mission is to create drug candidates as potential new medicines. Taros has a strong scientific track record on many biomolecular targets in all main therapeutic areas and thereby adding considerable value to collaborations from target validation and hit identification to lead generation and optimization. Taros' core expertise ranges from custom synthesis and process development to modern medicinal and computational chemistry, as well as compound library design and production.
Taros was heading the chemistry efforts of the EUR 196 million funded European Lead Factory (2013-2018) and is currently heading its EUR 36.5 million funded continuation (2019-2022). Moreover, Taros is deeply engaged in other research alliances like the EUR 11 million funded Drug Discovery Hub Dortmund.
Press Contact:
Youri R. Mesmoudi, Executive Vice President,
Contact form
Acknowledgement of support
Dual²PET was launched on July 1, 2017 and received a € 2 million grant from the European Regional Development Fund and the state of North Rhine-Westphalia for a period of 3 years (funding code EFRE-0800988).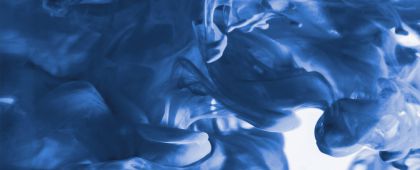 Looks interesting?
As a leading contract research organization in discovery chemistry and custom synthesis, Taros provides comprehensive solutions to meet our clients' needs from diverse branches and applications
Our experienced chemists practice a pragmatic culture and customer-centric approach in order to exceed project expectations and, despite challenges, bridge very narrow timelines. They are trained to consider economic, safety and ecological boundaries and conditions laid out for all stages of the project.