Postdoctoral Research Chemist
The Company

Taros is an independent, privately-owned contract research company, located in the Bio-Med Technology Park in Dortmund, Germany since 20 years. Our mission is to provide advanced and innovative chemistry-driven technologies to our customers in the global marketplace. Our customers range from pharmaceuticals, biotech companies and research institutes to construction, lacquer, dyes, cosmetics and aromatics industries. Taros operates state-of-the-art laboratories, employing a competent team of international chemists in the areas of efficient drug discovery, medicinal chemistry or classical synthetic chemistry.
Job Description

We are seeking highly skilled and motivated Postdocs with a broad knowledge of synthetic chemistry, to join our international team. The successful candidate will work full-time in the lab, and synthesize, purify and characterize compounds under the supervision of a group leader.
Our Expectations

As a talented Postdoc you will carry out the synthesis of organic or metal-organic compounds. 

You exhibit a high-level of safety awareness and conduct safe lab operations.

You apply your broad knowledge in solving standard chemistry problems.

You are open to guidance on complex chemistry problems from a senior team member or supervisor.

You are a fast learner, technically proficient, think independently and exercise sound judgment related to your experience.

You are practiced in documenting your experiments and results in a lab journal.

You are accustomed to submitting detailed and regular reports about your Projects to your supervisor or team.

You are experienced in professionally presenting your scientific results and observations

You have participated and or presented in scientific conferences and meetings

You are competent in handling standard laboratory equipment and developing innovative approaches for achieving specific objectives within the project framework.
Your qualifications

A PhD in organic chemistry

Earlier Postdoctoral or industrial experience is a big plus

Proven ability in successful compound synthesis, troubleshooting problematic routes and delivering required compounds in suitable yield and purity.

Strong computer skills and proficiency in chemistry related software.

You have accumulated experience in multi-stage linear synthesis including processing, separation and analysis. 

You can analyze and identify compounds using a good range of modern separation and spectroscopic techniques, like interpretation of TLC, HPLC, polarimetry, IR, and NMR spectra of moderate complexity.

You have good English communication skills.
Our offer

An open, multicultural fast-paced environment where your innovative skills are rapidly trained.

We provide cutting-edge technology in our laboratories, digitalized project management software and a team-driven atmosphere, to accelerate your achievements.

Interested applicants should apply to Application@taros.de along with cover letter, full resume with publication list, detailed description of research experience like manuscripts, abstracts or presentations and certificates of education.
Position Type: Trainee
From: Immediately
Duration: 1-2 Years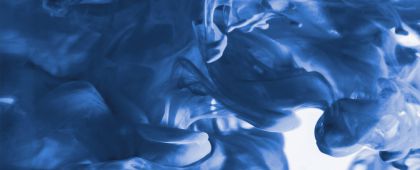 Looks interesting?
As a leading contract research organization in discovery chemistry and custom synthesis, Taros provides comprehensive solutions to meet our clients' needs from diverse branches and applications
Our experienced chemists practice a pragmatic culture and customer-centric approach in order to exceed project expectations, despite challenges, bridging very narrow timelines. They are trained to consider economic, safety and ecological boundaries and conditions laid out for all stages of the project, starting from the development of synthetic routes to…