Manager Business Development
Job Description

Taros Chemicals, a rapidly growing science-led CRO/CMO with 20 successful years in the field of innovative, chemical-technology services, is located in Dortmund's BioMedizinZentrum(BMZ) in the heart of the Ruhr Region in north-western Germany. As we continue to expand our markets in Drug Discovery and Research Services, we are looking for a full-time Business Development Manager based in the U.S.A.
In this key position you will contribute to developing Taros' North American footprint within relevant customers building a growing drug discovery project portfolio. You will be willing to travel extensively and represent the company during trade shows, exhibitions and conferences. You will have experience selling within the industry's value chain and have competent knowledge of discovery science and preclinical development. The position will be home based in the U.S.
Taking advantage of our European Lead Factory success story, you will be responsible for growing present and future business and prospect new clients. Reporting to senior management, you will operate in a self-driven capacity, with tenacity and accountability. You are an exceptional communicator who can seamlessly engage with clients and internal operations in order to achieve joint success.
Our Expectations

Demonstrate your proactive approach to identify business development opportunities and a track record in successful deal closure.

Actively lead the BD process from initiation to closure.

Proactively engage with operations to achieve a combined team effort.

Work towards achieving KPIs and BD targets.

Self-manage, plan, execute, report, revamp.
Required Qualifications

Business network within the relevant industry

Extensive experience in a business development capacity with proven track record of selling drug discovery services internationally.

Bachelor's or Master's degree in Chemistry, Bio-Chemistry, Biology or Life Sciences.

Flexibility to travel extensively (over 60%)
Our offer

An attractive base salary plus commission based on KPI targets.

An opportunity to work in cutting-edge science, with a vibrant and dynamic CRO.

An international environment of highly skilled scientists and business professionals.

If you visualize yourself in this role, please contact Rema Menon-Tzalis via application@taros.de for an introductory opportunity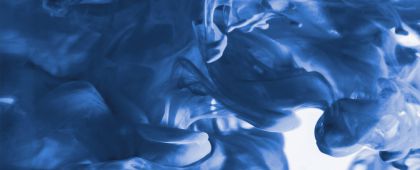 Looks interesting?
As a leading contract research organization in discovery chemistry and custom synthesis, Taros provides comprehensive solutions to meet our clients' needs from diverse branches and applications
Our experienced chemists practice a pragmatic culture and customer-centric approach in order to exceed project expectations, despite challenges, bridging very narrow timelines. They are trained to consider economic, safety and ecological boundaries and conditions laid out for all stages of the project, starting from the development of synthetic routes to…